The author of this article, Divya Dixit is a Business Strategy & Growth Consultant who has advised for top media houses and OTT platforms.
T
he OTT market in India holds enormous potential for growth. According to a report by Selectra India, revenue from OTT in India which was two billion USD in 2020, is expected to reach 7 billion by 2026. And, video subscriptions revenue dominates digital media with over 42 billion Indian rupees, and expected to reach 83 billion rupees this year.
While we can see from these figures that content will always rule, content discovery and business sustenance on the other hand, are equally important or more critical, making GTM strategy paramount.
So, let's see how to navigating the complexities of launching a new OTT platform and effective go-to-market strategies to find prime time success.
Why should the Consumer even consider you?
OTT can easily be a saturated entertainment space if the players do not plan their business strategies right. This translates to the fact that when entering a new market, the platform needs to clearly understand the 'need gap' of the audience it is fulfilling.
For example, Netflix is a more global brand, bringing audiences across the world under the same umbrella. Similarly, when local OTT players like Alt Balaji set their eyes on the Indian market, they aimed to cater to the local audiences to watch the content or even scroll through it without being overwhelmed. It simply appealed to a basic intrinsic need of the masses to get familiar with OTT or democratization of OTT.
Are you clear about your Business Mission?
Before creating a profit and loss sheet, the OTT entity needs to review its mission and convey it to its audience via its product, marketing, and user experience. It is ideal that the organization checks its content and ensures that its business mission is in tune with the kind of product they are offering. This mission needs to help set the platform apart from its competitors and help the audiences in brand recall. For example, if you are a youth platform in your mission, but your core IPs don't resonate with them, and neither does your marketing, then it is a mission failed.
Are you offering pocket friendly pricing for your target audience?
Indian economy is still a 'savings' economy, and Indian audiences are still driven heavily by value, which the giants in OTT are discovering. Since there is no end to the price wars, it is heavily recommended to do penetrative pricing with relevant content offerings so that the masses at least sample your product.
The competition for your OTT app to stay on the consumer smartphone is intense. It would help if you released multiple packs relevant to the time period, selected content bouquets for varied geographies, and access to certain devices.
Have you enabled a Seamless Onboarding Experience?
With the increased time spent at home, media streaming businesses are experiencing increased traffic and a spike in new memberships. This can be one touch subscription/login or content search.
While your existing users already know how to search for videos to watch, you must engage your new users and guide them through their onboarding process. Help them understand the functionality and various options via either app popups or a video across social handles. If your OTT's UIUX is easier to navigate, your consumer stickiness will improve.
Are you retaining your Churning Consumers?
We all understand how expensive customer acquisition cost has become, making consumer retention even more vital in this highly volatile industry. In the OTT app, Business Whatsapp, emails, and push notifications are integral to your user engagement strategy and can increase engagement rates by over 80%.
As an OTT marketer, the focus must be to engage as many users as possible and bring them back to your website or app, making your marketing spending far more ROI focused. Here are four strategies to retain your users.
A new show launch

A new episode of your consumers' favorite show

Upsell to higher packs

Cross sell AVOD to SVOD
Have you Sped Up Content Discovery With the Power of PR and Social Media?
Are you aware that 7 out of 10 new videos added often go undiscovered? In the OTT business, having access to hundreds of movies and shows can make the decision-making process lengthy for an average consumer. As a result, they often abandon discovery after about 5 minutes of scrolling and dive into something they come across by chance.
To speed up your viewers' decision-making process, you must use both promotions – organic and earned media handles like partnerships support and media PR. What also helps is a simple tier on your app that just says 'what's new' and recommends what to watch.
Are you Optimizing your Costs?
Perhaps the most important part of developing a GTM strategy is looking for areas where cost optimization can happen. Whether it's the multi-CDN approach or business partnerships that allow you to co-produce or co-market or even B2B partnerships that help you save marketing dollars to find new talent and optimize costs, OTT platforms will need to innovate to stay on top of the game.
Last but not least, Monitor Monitor Monitor dispassionately. Be Agile to stay ahead in the market space. Be willing to make quick changes.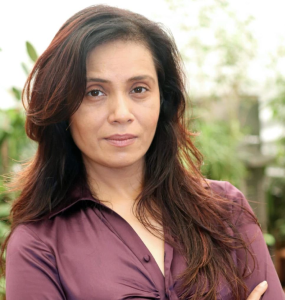 Divya has 20+ years of experience in marketing and brand building across industries — digital, broadcast, telecom, and music. She is an expert when it comes to launching brands in the sector of broadcast, telecom, music, and OTT. Divya specialises in creating sustainable businesses through rejuvenation of brands, consumer lifetime value journeys, creating revenue opportunities, product designing, and designing sales currencies through consumer insights across industries.
Before her previous stint in ALTBalaji, Divya has been in leadership positions at organizations of the likes of ZEE5, Sony, UTV, Tata Docomo, Barista, to name a few. At present she is the Business Strategy and Growth Advisor for several tech startups and US based agencies working with NFTs, Metaverse, Crypto currencies, etc.