W
hen starting a new business, one of the most critical decisions entrepreneurs face is how to finance their venture. Two common approaches are bootstrapping and seeking external funding.
Bootstrapping refers to starting and growing a business with minimal external capital, relying primarily on the founder's personal savings and the revenue generated by the business itself. In the world of startups today, the media often hypes up companies that have successfully obtained external investments through a series of funding rounds.
But, very rarely do bootstrapped companies take the limelight, even if they are bigger than externally-funded hyped-up startups. However, the tales of successfully bootstrapped Indian companies showcase the extraordinary resilience and entrepreneurial spirit that emerge when founders chart their own path, carving a legacy built on their unwavering determination and sheer passion for their vision.
In this article, we bring stories of five remarkably successful bootstrapped Indian Companies and their founders who have quietly thrived yet often go unnoticed in the mainstream discussions. We hope their story will inspire you to bootstrap your startup and start your entrepreneurial journey.
In 2014, Gaurav Khatri, who had just completed his commercial pilot training, made a pivotal decision to pursue entrepreneurship instead. When Gaurav expressed his interest in this venture, his cousin Amit, a fashion management professional and a supply chain partner for international fashion brands, saw the opportunity for synergy and reached out to him. And, they started Noise.
This was a time when the consumer electronics market, particularly for smartphones and accessories, was booming on e-commerce platforms like Flipkart and Amazon India. The brothers recognized the potential in the smartphone cases and covers segment, which was experiencing rapid growth alongside the smartphone industry.
With their combined vision and expertise, Gaurav and Amit pooled their savings of Rs 7.18 crore ($1 million) to launch Noise in 2014. The Gurugram-based startup quickly gained traction in the market, capitalizing on the rising demand for smartphone accessories. In 2022, Noise became India's first 1000 Crore revenue D2C bootstrapped brand.
Today, the company boasts an extensive product portfolio and a customer base of millions, showcasing the success that can be achieved through entrepreneurial vision and determination, even without external investor funding.
Wingify, the software company behind the popular conversion optimization platform VWO (Visual Website Optimizer), has an inspiring bootstrapping journey led by its founder, Paras Chopra.
The company boasts a team of over 300 employees, serving more than 25,000 clients in 90 countries. With an impressive annual revenue exceeding $25 million, Wingify has established itself as a key player in the conversion optimization space. The platform has gained recognition and numerous accolades, including Paras being featured on the prestigious Forbes 30 Under 30.
Paras Chopra's commitment to building a self-funded company has not only paved the way for Wingify's success but also serves as an inspiration for aspiring entrepreneurs worldwide.
FusionCharts, a widely recognized data visualization company, has an interesting journey that showcases the entrepreneurial spirit and perseverance of its founder, Pallav Nadhani. In 2003, at the young age of 17, Nadhani started FusionCharts from his small bedroom in Kolkata, India.
He embarked on the challenging path of bootstrapping the company and creating robust, user-friendly data visualization tools. The company quickly gained global recognition, attracting clients worldwide. Its clients were tech giants such as Facebook, Apple, Microsoft, Google, Oracle, Adobe, IBM, Intel, Caterpillar, Walmart, Vanguard, and many others. Even former US President Barack Obama was a FusionCharts user!
Though FusionCharts initially started as a bootstrapped venture, it later received external funding from Accel Partners in 2013 to expand operations. In 2018, Nadhani and his co-founder exited FusionCharts with the company's sale to Idera, a global B2B software company.
Nandhani's journey highlights the entrepreneurial possibilities and the global success potential of bootstrapped Indian startups.
One of India's most recognized, home-grown software company – Tally Solutions started as a bootstrapped startup. When it was founded in 1986 by Shyam Sunder Goenka, the initial development and launch of Tally's accounting software were funded by the founders themselves, without any external investment.
The company operated with limited resources in its early stages, relying on the founders' own capital and efforts to build and market their product. As Tally Solutions gained traction and the demand for its software grew, the company received external funding to support its expansion plans. In 2005, Tally Solutions secured investment from Sequoia Capital, a venture capital firm.
This investment helped fuel the company's growth, enabling it to invest in research and development, expand its product portfolio, and reach a wider customer base. While Tally Solutions eventually received external funding, it initially started as a bootstrapped company, with the founders investing their own resources to build and establish the business. This bootstrapping approach played a significant role in the company's early development and success.
No list about Indian bootstrapped companies will end without mentioning Zoho Corporation. Founded by Sridhar Vembu in 1996, Zoho is a remarkable example of bootstrapped success in the tech industry. With a focus on developing productivity and business software solutions, Zoho grew steadily and organically over the years.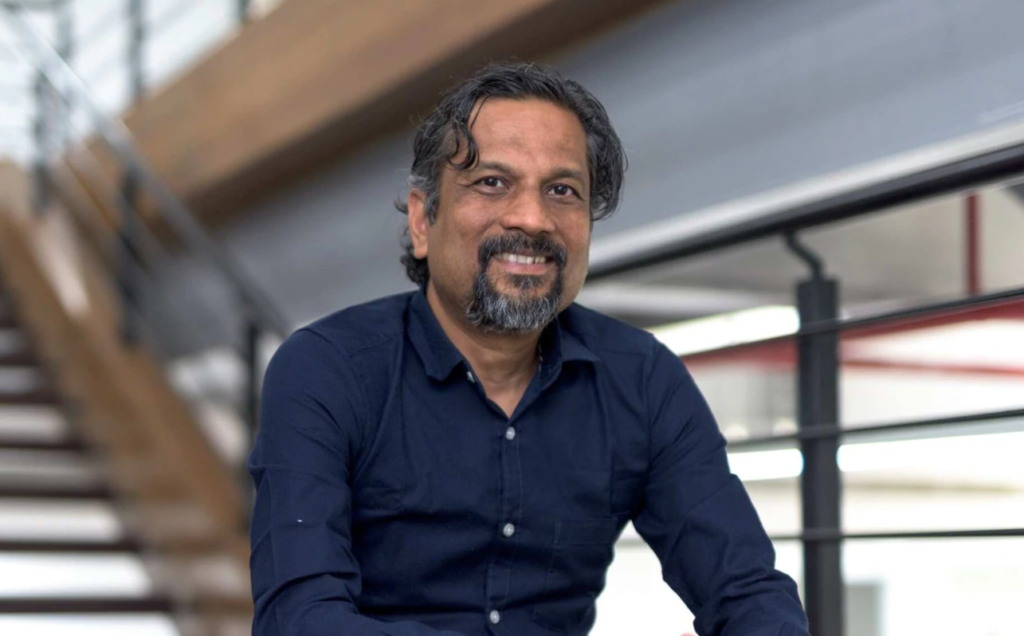 Though Zoho is a household name today, it wasn't so until a couple of years back. The true value of their cloud-based, value-for-money applications only skyrocketed after the pandemic, and also thanks to the positive press it received for opening satellite offices to in Tier-2 and Tier-3 towns to attract local talent. Zoho founder, Sridhar Vembu's philosophy of building a sustainable business based on customer revenue and profitability rather than external funding has been integral to Zoho's journey.
What started as a small software development company in Chennai, India, has become a global powerhouse with thousands of employees and customers worldwide. Zoho now offers a 50+ suite of cloud-based applications. In addition, they recently launched their privacy-focussed browser Ulaa, taking on the might of Google Chrome!
Zoho today has gained a loyal user base and achieved remarkable financial success, reaching a valuation of billions of dollars without a single dime of investor money.
Sridhar Vembu's steadfast commitment to bootstrapping Zoho serves as an inspiration to entrepreneurs worldwide, highlighting the potential of building a sustainable and successful venture through self-funded means.