Detroit Engineered Products (DEP) – with footprints in Europe, China, Korea, Japan, and India, this company is at the forefront of providing engineering solutions and product development services to some of the major OEMs in the world.
Spearheading DEP's promotions in its global expansion efforts is its Chief Marketing Officer, Shirin Hameed – a b2b product veteran with over 13 years of experience in leading comprehensive marketing projects in the tech domain. Shirin has in the past worked with Tata Technologies and National Instruments and she is currently leading the marketing team at DEP and its product lines globally.
In an candid interview with ProdWrks, Shirin decodes marketing in the age of big data and shares her learnings from a decade long career heading product marketing in Detroit Engineered Products.
(This interview has been edited for clarity and length.)
1. Can you walk us through your journey to becoming the CMO of Detroit Engineered Products?
My journey to becoming the CMO of DEP was an interesting one for sure. I joined the company at a nascent stage as the only person on the marketing team (in 2014). I was a one-woman team doing everything it took, and I've had the opportunity to guide the brand's direction and narrative at critical junctures of the company's growth.
Currently, I lead the global marketing team, and we work across geographies, which makes the learning potential immense for someone who can harness a truly global mindset. Being headquartered in the US, our initial focus was on marketing in US and India. Slowly, we expanded operations in Europe, Japan, Canada, China, and Korea. In addition to geographical expansion, we have also been expanding our products and services and the industries we cater to. It has been an incredible experience so far but we're really only getting started.
2. Kindly brief us about DEP, its specializations, its journey, and its momentum thus far...
Detroit Engineered Products is an engineering solutions provider and product development company incepted in 1998 in Troy, Michigan, USA. We use the accelerated and transformed product development process, accomplished by utilizing our proprietary platform, DEP MeshWorks, which rapidly reduces the development time of products for all segments.
We work across several industry sectors such as automotive, defense, aerospace, energy, oil & gas, electronics, consumer products, and heavy equipment. We provide a unique value proposition delivered to clients via DEPs world-class engineers and the DEP MeshWorks platform which enables rapid time to market for new products.
3. What do you think is DEP's contribution to the world of product development?
We launched our product development wing to help clients create custom products. We have had customers who have come to us with just an idea and we have helped them from conceptualization to design, testing, optimization, and even prototyping. The journey of an idea taking life into a product is hugely satisfying. We have developed some interesting and innovative products from drones, people movers, and e-scooters to agricultural equipment and laser cutters.
An exciting milestone for us was the launch of the IC sensor, which is an in-cylinder sensing technology that helps improve the efficiency and reduce emissions of internal combustion engines. It has been an exciting journey, and as we offer more services across verticals it only gets more interesting and exciting.
4. What are some of the latest trends in product development where you see DEP playing a significant role?
We have our foot in a world where everything is digital, and data is king. The use of big data in all stages of the product life cycle is increasing, and in product design and development as well. We are seeing decisions both on the consumer and company side being driven by data. A component that helps companies in the product development stage that DEP can bring considerable value to is the use of virtual validation and testing using digital twin technology.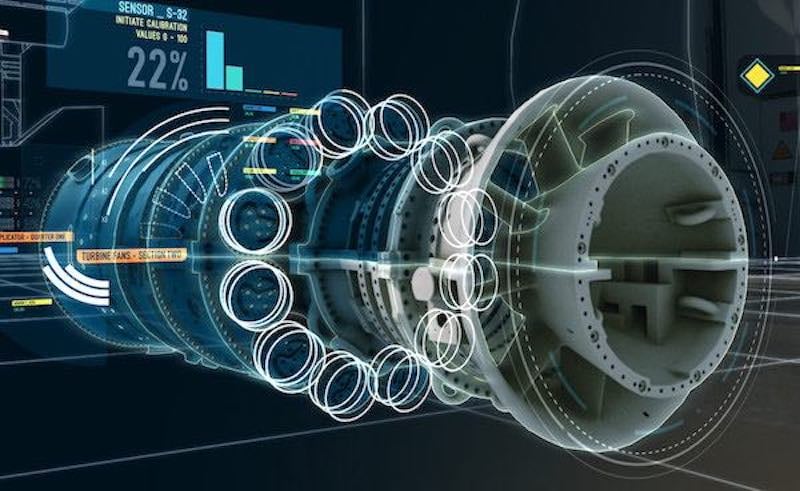 Our unique combination of providing cutting-edge services combined with the fact that we have our own proprietary software gives us a lot of flexibility to help clients with the customization and individual attention to their business that they seek. Using simulation has made a huge difference in helping companies get the products right at the first, without having to go through multiple iterations or prototypes. This has proved a huge leap for companies both to save time and help them get to market faster while producing more robust and higher quality products.
5. What are the biggest market drivers for your products?
DEP works with companies on creating innovative solutions to real-world problems. We have a long history in the automotive industry, being headquartered in Michigan, we have worked extensively with leading automakers in the US, Europe, and India. DEP works with companies across industries like Automotive, Aerospace, Defense, Biomedical, Energy, Electronics, Oil & Gas, Consumer Products, Heavy Equipment, etc.
6. As a modern-day CMO in a cutting-edge B2B product industry, what does your daily routine look like?
My daily routine at work is a balancing act. On a typical day, I distribute my day between strategic planning, roadmap development, and execution, liaising with stakeholders in the business globally, keeping my team engaged, grounded, and running, and the routine housekeeping and operational functions.
Something that helps me with productivity is to focus on deep work and allocate distraction-free time a couple of times a day. One way I achieve this is to close Outlook for stretches of an hour or two each day as I focus on completing a task at hand. And yes, stretches of work come with a few minutes of stretching breaks sprinkled throughout the day, which I find helpful to my body, mind, and work.
7. Can you share a few lessons from your marketing journey for upcoming product marketers?
One of the key things for a marketer is to learn to balance between short-term results and long-term goals. 
Very often we tend to get caught up in the short-term results which are more measurable and gratifying, but one has to keep the end goal in sight always, never ever losing track of the company's vision and consumers' priorities.
An analogy I like to revisit is 'while you should measure what you caught, never lose track of what you were fishing for in the first place.'
Another mistake that we make in marketing is to think of it individually as an isolated function. A good marketer has to think of the success of all teams. The scale of collaboration between the technical and sales teams with marketing can directly improve the qualitative output of marketing.
And lastly, I cannot emphasize enough the need to keep learning. There is no room for complacency, as marketing is a continuously evolving landscape with something new always on the horizon, and one has to stay constantly updated to be relevant and successful.
8. What role do you see India playing in DEP's plans?
India is a very important space for DEP. We have a large part of our team in India and our software development team is in Chennai. In the past 4 years, we have expanded from one office to three offices in India. In Asia, we have added two locations – Japan and China, in the last five years. Globally, in Europe, we have been working with partners so far, and are looking at starting our own office on the horizon.
9. What are the best marketing practices to adopt in 2023 for product companies looking at revamping their strategy?
One key thing I would like to recommend to all companies is that the earlier you involve marketing, the better. Very often I see in companies that marketing is given the product and then asked to spin its magic – this is counter-intuitive. Involving marketing from the conceptualization stage can result in a better-packaged product and a more robust marketing campaign.

Another key aspect that can really help companies is the consolidation of tools across departments and functions. Companies are swimming with data, and if we are able to get teams to consolidate their data, and get this data to talk and work with each other, it can result in far more effective data-driven focused marketing and data-driven companies in general.
10. Can you please share your marketing strategies in DEP?
One of the strategies that have worked for us is the increase in ABMs (Account Based Marketing), which has helped with our expansions globally. An interesting campaign was when we launched our IC sensor – our in-combustion cylinder sensor, which helps to measure and thus control vehicular emissions and help companies adhere to emission norms.
A campaign that is close to my heart is when we showcased our product development capabilities a few years ago, through an innovative e-scooter that we reversed engineered and added some innovative features. It was showcased at the Auto Expo as well. Every major launch of newer versions of our flagship CAE platform (DEP MeshWorks) is an exciting time for DEP, our clients, and our partners globally.